Virtual reality is already a reality thanks to the kits that have presented numerous manufacturers, such as Oculus, Samsung and HTC, for example, and indeed we have seen different types of software that leverages fairly well these devices, despite the fact that are, as we know, in a first stage.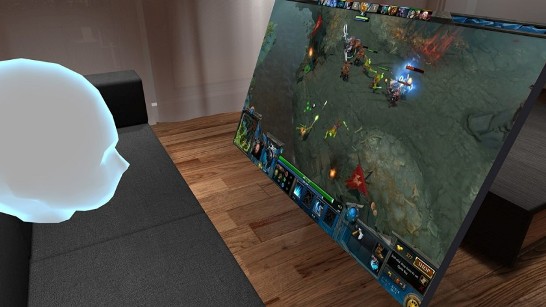 This means that they still have some way to go and things to improve, but it is only a matter of time until we saw the arrival of applications that allow us to take the fullest advantage of these kits of virtual reality.
One of the clearest examples is BigScreen, a software that allows us to view the entire interface of our Windows-based PC on a compatible virtual reality goggles, of simple form and without going into complex configurations.
There is no doubt that it is an excellent idea and it is part of the plan for a total immersion in these devices, but also full of possibilities, as this will not only allow us to use a compatible solution as the main screen "of big size" (by the effect they have) without spending a fortune, but also it would help to do that the virtual reality is something much more sociable.
Thus it would be possible to share gaming experiences or enjoy multimedia content with others, for example. The beta has already begun and it is said that the final version will hit the market next Month, but will only be compatible with Oculus Rift and HTC Vive.