In full restructuring, the Canadian company launched Wednesday The BlackBerry Passport, a smartphone that has the size and shape of a closed to passport, has a large square touch screen, plus a physical keyboard.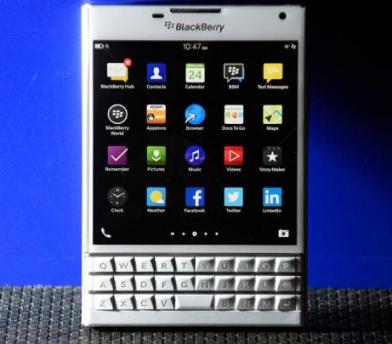 The Users can write on the keyboard Passport to enter text, or gently swipe the screen to navigate through the phone. BlackBerry recently completed a restructuring of three years and now its CEO John Chen must prove new devices and services of the company is able to generate sustainable income and return to profitability.
"BlackBerry still struggle for survival. Still has to change and develop an ongoing viable business model", said Morningstar analyst Brian Colello. The device will go on sale in some markets on Wednesday, with an introductory price suggested retail 699 Canadian dollars ($629) in Canada and $599 in the United States.
BlackBerry said expects the price with a contract for a mobile services company is about $249, depending on the company, and the phone is available in more than 30 countries by the end of the year.