The future of office chairs passes through smartphones. The wearable technology (which is worn) is not only useful for exercise or for movements, but also be where we spend more hours a day sitting.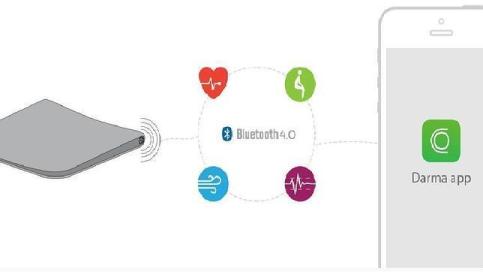 The pulse, respiration and body posture. All that will be monitored in the iPhone thanks to sensors that is installed the intelligent pad Dharma. These sensors capture and process the information to then send it, via Bluetooth, to a smartphone, which must have installed an application only available so far in the mobile operating system iOS.
Those who feel badly will have no excuses. To a few minutes of being with a bad position, they will receive an alert in the phone "scolding" and warning, for example, they are much attached to the screen.
But certainly its biggest advantage is in the stress meter. A colorful graphic, in the form of rev counter, which is triggered when breathing and heart rate increases. At that time, the best thing you can do, as they say in Dharma, is getting up and disconnect. To get this smart pad to all offices of the world, its creators will launch its idea on Kickstarter in search of financing.