The current trend is to accompany the launch of electronic products with the word "smart". In this era of the 'Internet of things', in which everyday object takes on a new form thanks to provide connectivity, an object so traditional as the incandescent bulb has not escaped of this technological impulse either.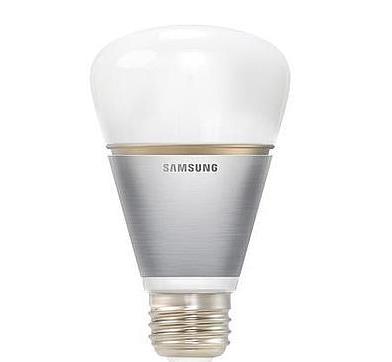 Philips and LG came forward a year ago at the launch of smart LED bulbs, which allow to control light wirelessly as well as customize it through an application for smart phones. Its performance and life – is calculated a half-life of 25,000 hours – and its ability to control and monitor remote lights have made ​​a very interesting and attractive product. Philips began selling its Hue multicolor bulb for about $40 (29 euros).
Other companies have launched similar bulbs as Insteon LED Bulb, Lumen LED Color Smart Bulb and Belkin WeMo Smart LED Bulb. LG has joined the industry effort to infuse emotion and intelligence monotonous lighting market. He has also released a table lamp, like the new LED bulb company, it is connected to terminal compatible with iOS and Android operating systems and can adjust the lights and establish ways to see movies or read.
Just not miss an opportunity, Samsung, no appointment given its high technological level of production is lost, has announced its own smart bulb at 2014 Light+Building fair, a controllable LED device through Bluetooth connectivity, unlike similar products using Wifi as presented by LG, Smart Bulb – whose useful life is estimated at around 15,000 hours. With this device you can reduce the brightness of the bulbs up to 10%.
"Our ultimate goal is to connect digital points in the lives of our customers, and Samsung is well positioned to provide LED solutions for smart homes of the future", said the South Korean company.