Tamron sets a new standard with a revolutionary and 18.8x new zoom lens for digital SLR (single-lens reflex) of APS-C size. This objective, ranging from 16 mm to 300 mm and provides macro approach combines the latest advances in optical design of the Japanese brand, included the deployment of aspherical elements. In addition, it also includes a new glass with multi-layer coating that produces clear images, while maintaining a small footprint.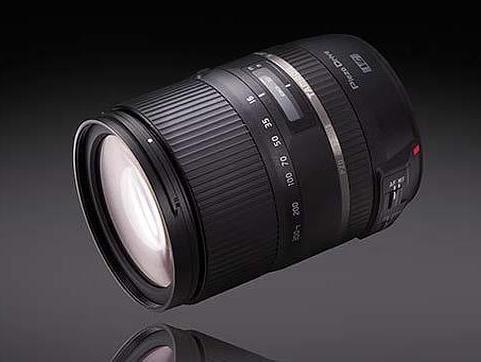 Zooming from 16 millimeters to 300 millimeters, in its position of maximum wide angle, this lens can perform sweeps private panoramic landscapes and interiors. Moreover, as powerful telephoto lens can capture close-ups of distant subjects. Approach also provides macro to 1: 2.9.
The innovative design of the objective consists of 16 elements in 12 groups and includes three aspherical elements of molded glass, two elements of low dispersion (Low Dispersion, LD) and crystal with ultra extra refractive index (Ultra-Extra Refractive, UXR). Together, its can correct optical aberrations, while the advanced multi-layer coating minimizes ghosting and glare to deliver images of exceptional clarity. The whole is kept in an incredibly compact size through the use of advanced engineering mechanical design. Also, the moisture-resistant construction helps prevent it from entering the goal.
Vibration Compensation System
The lens also incorporates VC – "Vibration Compensation" – the image stabilization system patented by Tamron. This mechanism employs three coils electromagnetically activated actuating VC group lenses that compensate for camera shake. Since the VC lens elements are kept in position only by three ceramic ball bearings, movement is very smooth with low friction. Even when shooting long distance or in low light, the image remains steady in the viewfinder and tracking response is excellent.
Faster and quieter autofocus
The PZD (Plezo Drive) provides the autofocus drive considerably faster, allowing users to capture sharp images in spontaneous movements and keep shooting even when quiet operation is required. The manual focus system at all times allows accurate focus adjustments during autofocus without changing the focus mode beforehand.