In the last few years, you have more than likely heard a lot about 3D printing. It's an exciting innovation that could have many different applications across a number of industries. It could have uses in medicine, fashion, the automotive industry and electronics, as well as many more. But 3D printing isn't the only recent printing innovation. It's the currently the darling of the technology world.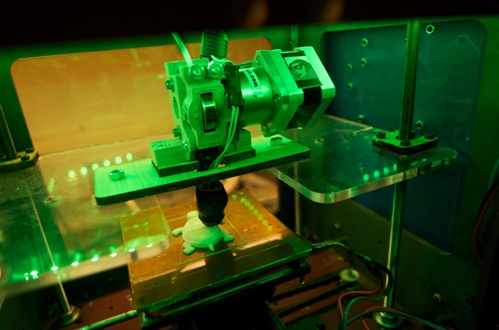 But it is somewhat overshadowing the other advancements people are making in similar areas. For example, a young entrepreneur has developed a cost-effective braille printer. And portable printers are now more readily available. Keep reading to find out what's happening in the 3D printing world, as well as the other printing innovations you might not have noticed.
The Latest in 3D
People are putting 3D printing to a variety of imaginative uses, many of which can be developed even further in the future. In China, a company has used the method to create two entire buildings.
The constructions are made using recycled industrial waste. They consist of an 1100-metre-square villa and a 6-storey residential block. The firm, Winsun, spent a day printing out one level of the residential block and a further five putting it together. They want to expand their service, which uses 6.6-metre-tall printers, to other countries in the future.
3D printing could have any applications in the field of medicine, but one way that several people have used the technology is to create prosthetic limbs. Usually, prosthetics are very expensive and can often be more of a cosmetic solution than a limb that moves and acts like the real thing. But 3D printing allows people to create prosthetics that are inexpensive and that the user can control.
Wireless printing has been a feature for traditional printers for a long time now. Advances have been made to make it easier to print from any device. But the same advancements are being made in 3D printing. The Dutch company Printr have launched a Kickstarter to help fund their plug-and-play adapter to make 3D printing wireless.
Printing for a Social Cause
It's not all about printing in 3D. In California, a 13-year-old boy has created a Braille printer using a Lego kit. Intel were so impressed with his creation that they have funded its development. Braille printers are usually very expensive, often costing more than $2,000, and are also bulky pieces of equipment.
But Shubham Banerjee made his using a Lego Mindstorms EV3 Kit, creating a device that costs $350 and weights only a few pounds. The device, called a Braigo, is now in its second incarnation and can translate electronic text into braille and print from a mobile device or computer. Although not everyone in the blind community reads braille, this device is a game changer for those who do.
There are sure to be many other innovations in the printing world in the next few years, especially on the 3D front. Printing was once useful in our homes and offices, but current, and future applications make its impact much more impressive.
Image Source: Keith Kissel