Fujifilm renews its mid-range of mirrorless cameras adding improvements in the connectivity with the mobile….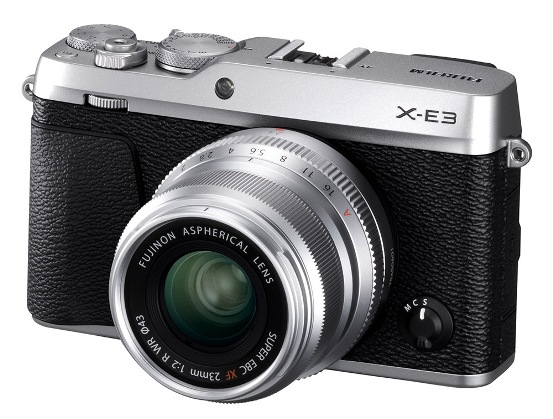 Cameras want to be understood with the mobiles, although it is not always easy or simple. That's why Fujifilm has introduced the X-E3. Apparently we are talking about a normal mirrorless type camera (DSLM) with an APS-C sensor of 24 MPx and interchangeable optics.
But by scraping the surface a bit we find a renewed control system based on its touch screen and in continuous communication with the mobile through the low power Bluetooth 4.1 wireless connection. This should lead to a notable improvement in the transfer of images from the camera to the mobile.
The 3-inch LCD and 1 million dot resolution to become the main control of the camera thanks to a series of touch buttons that can be customized with different functions.
The evolution of the X-E2 now incorporates details of the top model, the X-T20 as the focus system 325 points with the new AF zone. It also has an improved approach tracking system, able to keep the attention on the smallest, fastest objects. Finally, it allows 4K video recording.
The body of the X-E3 has a price of €899, if we add the 18-55mm f/2.8-4 R LM OIS rises to €1,299 and with the 23mm f/2 R WR Lens stands at €1,199. It will hit the market in October.