For once Samsung gave in originality … The Galaxy Note Edge, presented at the last IFA, may well be a collector as its limited distribution.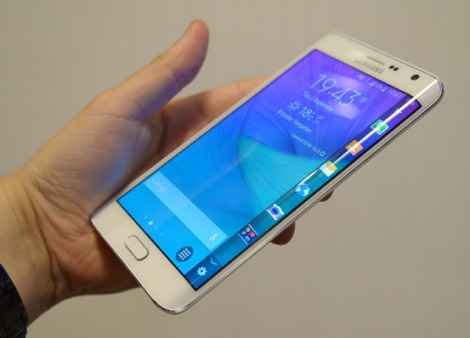 World number one mobile has decided to limit its production to 1 million copies. Worse, the terminal will be officially sold in South Korea and Germany. As for the price, again, Samsung opts for exclusivity with a tariff of 999 euros…
Too bad Samsung did not choose a more widespread distribution of this smartphone which contrasts somewhat with the existing (which is rare in Samsung), especially when its smartphone sales are beginning to falter.
Recall that the Galaxy Note Edge is a variation of Note 4. Main difference, a right edge curved where displayed are independently opposite of the main screen a selection of applications and/or notifications. This "extra" screen will remain active even when the main screen is off.
In addition to innovation in design and customer experience, this approach can save even more space on the main screen, released the mini-dock of applications and notifications.
Beyond this design, this Edge Note incorporates the same technical characteristics as Note 4 namely a 5.7 inch Super AMOLED display with a QuadHD definition (2560 x 144), features a Qualcomm Snapdragon 805 processor to 2.7 GHz supported by 3GB RAM and a Adreno 420 GPU, a 16 megapixel photo sensor, all under Android 4.4.