The market for headphones is very competitive. Besides the highly commercial industry giants such as Beats by Dre, a French start-up yet tries to impose with headphones concept of a new genus concept, very green.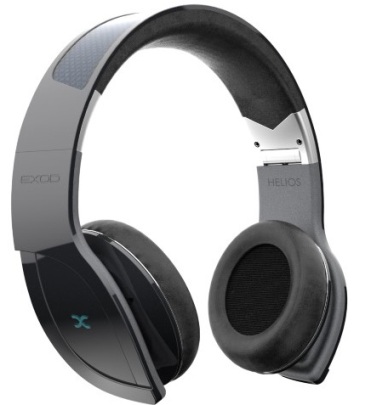 Called Helios, the headphones presented by EXOD company is presented as a model of high-tech and eco-friendly product. What is its characteristic? It works wirelessly using solar energy. Technically, the headphone is equipped with a solar panel installed on top of its pole.
This positioning allows it to capture natural light in an optimized way of the sun, and so charge the battery. On average, EXOD specifies that one hour exposure offers a 30 minute battery life of of listening to full power. With fully loaded, the Helios headphone offers up to 15 hours of listening.
Regarding the rest of the technical characteristics of the Helios headphone is equipped with a micro USB socket and connects via Bluetooth 4.0 at a maximum range of 10 meters.
A Kickstarter campaign to predict
The marketing of Helios headphone has not started yet. The company EXOD must first conduct its fundraising campaign on Kickstarter funding collaborative platform. This campaign will allow the start-up of finalizing its product before its launch scheduled for July 2015. On the side of price, the Helios headphone may be offered to around 250 euros.