HP EliteBook Folio 1020 is the new jewel for professional mobility of the US multinational. A model based on the new Broadwell 14 nm processor and that happens to be the thinnest and lightest business notebook market with 15.7 mm thick and weighing 1 kilogram.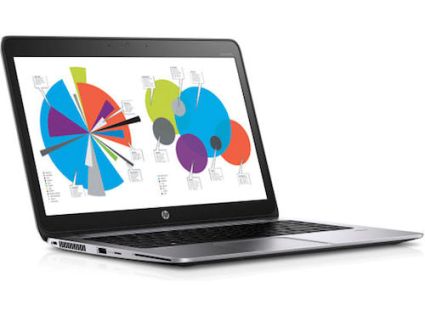 HP will offer this ultralight in two HP EliteBook 1020 and HP EliteBook 1020 SE version, both with 12.5-inch diagonal display, touch panel option and a native resolution that can be achieved Quad HD (2K) of 2560 x 1440 pixels.
Its chassis is made of an alloy of magnesium and carbon fiber, has a striking design and uses a passive cooling system without annoying fans. It is also resistant to meet military certification MIL-STD 810G in falls, blows, exposure to extreme conditions such as high and low temperatures and high pressure tests.
It uses Intel Core M processor under Broadwell platform, with 14-nanometer manufacturing technology. It will use SSDs for storage, Intel integrated graphics and assume an ample amount of RAM to your computer. Its estimated range is 9 hours.
Integrated into the HP Elite premium range, first to debut the HP Premium keyboard with a completely new design and improved response levels based on user testing. Includes AC WiFi and Bluetooth, video outputs, USB 3.0 ports, 720p webcam, front speakers offer high-definition audio with DTS Sound Studio and video reduction software.
HP EliteBook Folio 1020 will be available from February, while the HP EliteBook Folio 1020 Special Edition will hit the market in March. With pre-installed Windows 8.1 and safely upgrade to Windows 10, its price will depend on the final configuration and will subsequently announce by the company.