AMD FreeSync will be soon supported by Intel, according confirms the head of Intel graphics, David Blythe. A very important recognition bearing in mind the market share that has the chip giant through its integrated graphics.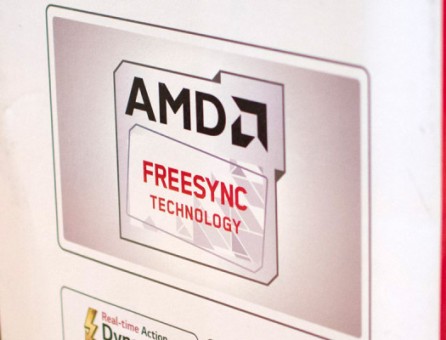 Technologies of synchronization variable framerate between the graphics card and monitor are in fashion. Eliminate jumps and breaks in the images by providing a uniform game experience, reducing the lag or tearing increasing the responsiveness and fluidity of the game.
NVIDIA was the first to offer this type of technology with G-SYNC and it's probably the most advanced. The problem is that it is a proprietary solution requires the use of company cards and hardware monitors. It is not free to manufacturers by what the cost ends up affecting the consumer.
In front of it became AMD FreeSync. A solution based on the standard VESA DisplayPort Adaptive-Sync with the advantages that entails that AMD gave the royalty-free license, without cost to manufacturers and consumers and also without any additional hardware on the monitors.
As dedicated graphics sales fall sharply and the integrated Intel increase market share and power, support from Intel to the AMD FreeSync will be essential to place it as the reference technology for synchronization tasks. The Intel executive gave no dates or models for support.