It was one of the most important and awaited news of the creator of the defunct Megaupload now finally has become reality, since MegaChat has already begun to take its first steps in beta version.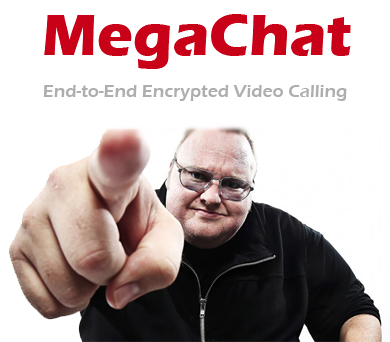 We have a encryption service of video conferencing and messaging based on the Internet that comes with the privacy flag, like MEGA, storage service in the cloud of Kim Dotcom.
Currently MegaChat is limited to registered members of MEGA, which users can enjoy video calling feature, since the other still not been implemented. It is expected that the functions of IM and Videoconference between several people available throughout next few week, although they can not give a specific date.
As anticipated MegaChat security is undoubtedly the most attractive relative to other services, such as Skype, which achieved through the use of encryption from point to point referred to as "encrypted user controlled".
This security system is based on keys that the user only has to decrypt the message content or, in the case of the remaining functions to access the video call. So convinced it proves to be Dotcom of the safety of MegaChat that has offered a reward to whoever gets to break it.