Microsoft recently acquired the business of Nokia smartphones, and now that the deal is done, the company is preparing to stop using the name "Nokia" to describe its smartphones "Lumia". Of course, and all close to the mark, it's not a big surprise. When Microsoft announced Lumia 730 and Lumia 830 his month, the brand name "Nokia" was barely mentioned.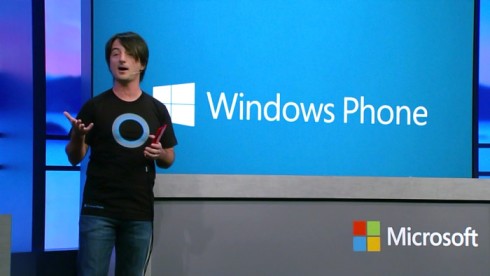 What is a little more surprising (but just a little) is that Microsoft also plans to stop calling its mobile operating system Windows Phone. On the contrary, it might just describe its future smartphones on Windows.
If the news is accurate, Microsoft will change its strategy of rebranding its smartphones before the holidays and 2014 New Year.
When Microsoft purchased the mobile part of Nokia, the company obtained the rights to continue using the name of Nokia for a few more years. But we should know that Nokia continues to operate as an independent company based in Finland. It makes more sense that Microsoft decides to put its own name on its smartphone, although this could be a risky move because Nokia has a long history in the smartphone industry and it is possible that some buyers might not be aware a smartphone with the name of Microsoft Lumia is built by the same people responsible for Nokia Lumia devices.
Meanwhile, Microsoft has taken steps to try to unify its own operating systems, whether that applied to mobile devices, and other devices to the office. Not only the two home screens provide support for the Lives Tiles, but Microsoft is encouraging developers to create universal Windows application that will run on smartphones, tablets, laptops, desktops, and possibly even game consoles Xbox One.
However, if this approach is successful, it could lead to confusion. We can run iTunes on Windows laptop, but we can not run it on a Microsoft Lumia smartphone with Windows…