The first connected ring tone of Nest sends high-definition video from your door directly to your mobile…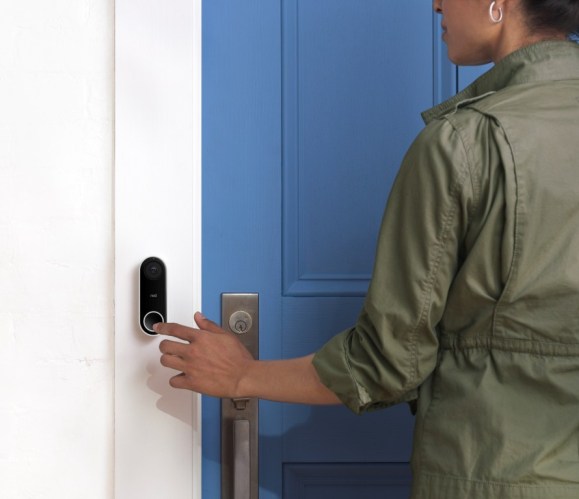 Nest, the home connected objects company from Google, already has its first camera bell that you can use from your mobile. The new Nest Hello is everything you can expect from Nest and a doorbell for your house that also acts as watchman.
Nest Hello has a high definition camera and a 160º wide angle lens so you can see more space than normal, something important when you want to see how many people are at the entrance of your house.
The camera has night vision in case your entrance is dark, the light does not work or you decide to install it outdoors, since it is also resistant to the weather. Being always connected to your Wi-Fi network, you can access the live broadcast via the Nest application.
This bell can be configured to include moments of rest, that is to say, it deactivates the sound of the traditional bell of your house and it passes all the notifications to your mobile.
As in the security cameras for interiors and exteriors, it detects the movement that alerting you that there is someone in front of it. It even detects familiar faces like those of your family to send you personalized alerts. It includes a microphone and speaker to answer directly from your mobile.
Nest Hello can already be purchased in some countries for $229.