To understand social media listening, we have to understand what social media is. However, it's already 2019, and it's pretty evident that everyone has a good grasp of what social media is and it's effect in the various industries of today.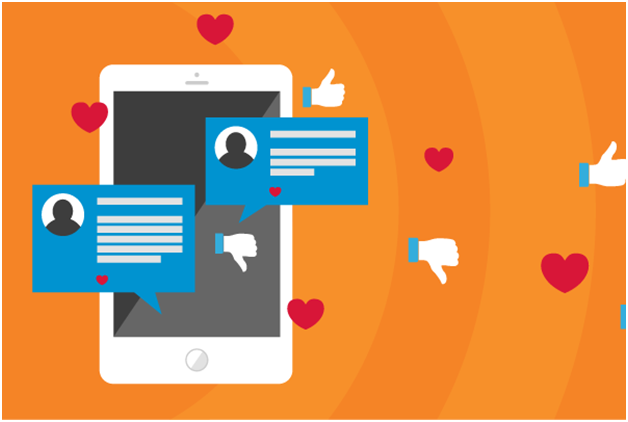 With that in mind, what we need to understand now is the steps on how we can fully utilize social media properly so that businesses can enjoy its many benefits. Social networking platforms have become a part of the leading industries in the world.
Why do businesses need social media?
Social media offers a wide variety of advantages; one of which is the increase in business sales. Without a doubt, a properly executed social media strategy can increase a business' overall exposure; thus, allowing it to gain and expand new customers.
Coming up with an excellent social media strategy does not cost much. As compared to other traditional marketing tools, social media marketing is easily gained by small business owners, those who are merely starting in their field of industry.
On another note, despite the inexpensiveness of social media tools, it reaches a global audience. If you are someone who is looking for ways to enter a global market, it is highly advisable that you start looking into various social media tools.
Why should your business invest in social media tools?
To answer this question bluntly, it is because these social media tools can help you grow your business in so many aspects.
Your business can keep up with social media engagement.
These tools can improve your business' customer service.
Your business can effectively manage various social media pages.
These tools can help your business maintain a positive relationship with old and new customers.
These tools allow your business to interact and streamline team collaboration.
An excellent social media marketing platform increases your business' social accountability.
With these tools, your business can keep track of brand mentions, brand adjacent terms, and what your competitors are up to.
Your business can effectively analyze its social performance.
How to choose the right social media tool
There is a vast variety of social media tools that your business can significantly benefit from. Nonetheless, as the title of this post states, we are going to delve into the importance of social listening. If you are new to social media tools, it is best to start with this one.
What is social media listening and why invest in it?
As you may have already noticed, social media has impacted the world drastically since its debut. There have been hundreds of social media platforms that have come and go. The top networking platforms that remain today are still endless.
If a business makes use of these platforms, it can get a bit overwhelming. With the help of Netbase's social media analytics tools, such as social listening, you and your business can monitor what is being said about your brand in real time. Furthermore, you can also track any mentions on various social media platforms. You can analyze your foundings and use it to your advantage. Finally, you can produce reports for your clients and build on how you can improve your products and services in the future.
Why invest in Netbase's social media analytics tools?
With the help of one of the leaders in social analytics, you are much guided as to how you can establish a good marketing strategy. For example, most people would mistake social listening for social monitoring. The truth is social monitoring is part of a grander scheme of things known as social media listening.
In the end, you need to figure out how much you need Netbase's social media listening tool – which you do if you want to keep up with the competition. With the help of Netbase, you can fuel your performance and develop strategies that are effective.