While the sector is booming, a new player could hit the market. Indeed, Swatch have plans to launch its own smartwatch, so that it can compete with the competition, in particular the smartwatches of Samsung or even Apple. Swiss company in any case seems determined to go it alone in the market for portable devices, and although the company has not ruled out a collaboration with another company.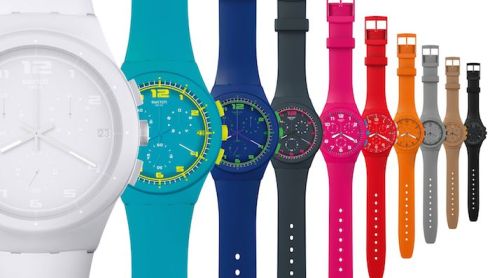 However, Swatch would be more likely to launch a connected watch with emphasis on the watch and comprehension, rather than multiple technological characteristics. According to news, the company intends to reveal its Swatch Touch. But, while this September promises to be very charged in term of announcements on smartwatches, the watch linked by Swatch will not arrive of so early. In fact, not until next summer.
At that time, the market will be very crowded. Although it is already enough provided, especially with the multitude of devices from Samsung, we are about to see a number of new smartphones, among which we will find the long awaited Moto 360, LG G Watch R, or Gear S and Samsung at IFA. And next week, rumors suggest that we will see the Apple iWatch, although it will be launched until early 2015.
In an interview, CEO of Swatch, Nick Hayek, said that the new device from the company would probably include building fitness – no surprise, they all do. However, he said there would be other cool things, very "Swatchy", and the latest Bluetooth technology would be used in the smartwatch, thus giving it a decent battery life.
Unfortunately, he did not mention all the details of what to expect from the shows connected, but again, this is not a surprise. Anyway, he said that the company was considering in any case working with others, and even if "all major technology companies want to work with us, we can do many things ourselves".
Swatch expects to sell its own smartwatch using its brand, and provide its expertise in design. In effect, design and comprehension was always a key element. But as far the smartwatches were rather "ugly", these are now beginning to emerge, and have a much more pleasant and aesthetic look, more like a traditional watch.