One of the security methods of the Galaxy S8 has been called into question the same day of its presentation. Samsung, during its conference in New York and London, showed how the new Galaxy S8 and S8+ can be unlocked using facial recognition, but a few minutes later it proved unsafe.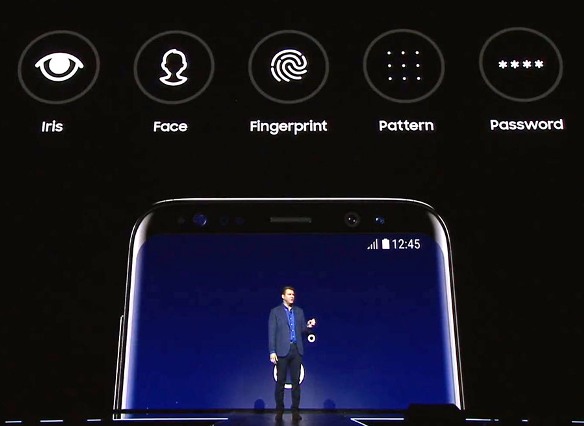 Facial recognition as a method of identification is very common in laptops, but less in mobile being a feature, which if you have it, it is hidden in the configuration of Android phones. Samsung has included it in the Galaxy S8, in addition to the fingerprint reader, account with iris scanner, facial recognition, pattern, password or PIN.
After the launch of the new mobile phones, YouTube channel MarcianoTech addressed to the demonstration area. After a question in his live streaming on Periscope, he took a photo with another mobile and put it in front of one of the Galaxy S8 to see if it unlocked from a photo and unlock the mobile.
The surprise is that with a photo recently taken with another mobile, the Galaxy S8 unlock after several attempts.
It is worth mentioning that this was done in a demonstration area with terminals that surely will not bear the final version of software with which will go on sale. It is more often in the demonstration zones systems such as facial recognition or iris are left "unlocked" so that anyone can use it.




The reality is that the recognition of faces is not a very good security feature, for episodes like this it is recommended to use something that is much harder to copy, such as the fingerprint or the iris.
It has been shown that you cannot use photos with systems that use Intel RealSense 3D Technology, such as that used by Windows Hello on notebooks and tablets to unlock the operating system with a simple look at the camera.