Qualcomm has generated much controversy with Snapdragon 810, a very potent chip yet has been plagued with problems of overheating, a reality that has made it lose interest quickly and that has led us to put the eyes in its successor, Snapdragon 820.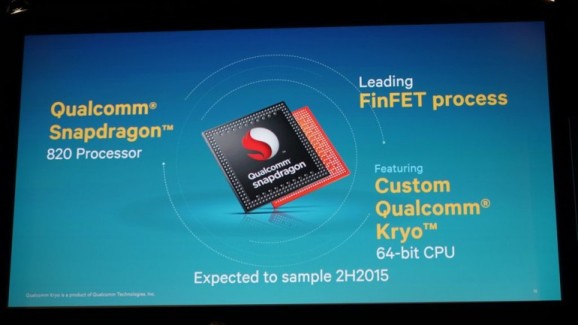 After the blunder mentioned the company has no margin of error with its next stop silicon range, something that according to the latest information should be motivated to Qualcomm to shift the manufacture of the same to Samsung to the detriment of the Taiwan TSMC.
With this access to ensure 14nm process at its Snapdragon 820, allowing it to offer SoC much more efficient and balanced in terms of performance and consumption, plus totally free of problems of temperature when working at full power.
Another important detail is that this silicon dispense with the Krait cores in favor of a new and fully customized, for now, known as Kyro, and would be improved based on the versions of ARM Cortex-A72.
If that does not stop to impress it is said that these nuclei would work to 3 GHz, a rate never before seen in the mobile sector, which leads us to believe that the rumors that the Snapdragon 820 would have four cores instead of eight could be certain.
The first manufacturers who would release the new jewel of the crown of Qualcomm would be HTC, Sony and Xiaomi, being the first two of the big ones affected by the "snapgate" of 810.