The immediacy of live streaming is fantastic, and in some respects, see the images disappear after completing its distribution (as is the case in Meerkat) adds one more to it. The thing is that we cannot be there, all the time. Do not worry, Periscope is there. This is a new application developed by a company acquired by Twitter.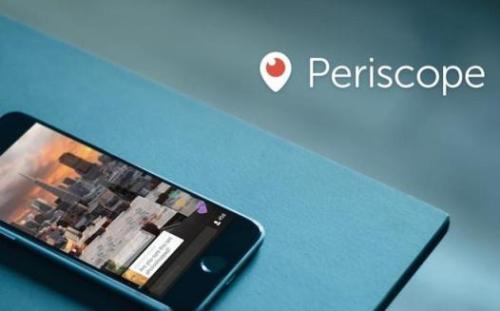 Periscope has all the skills to produce a live streaming video similar to Meerkat, but also allows you to record your video so that users can view in the application, and thus find the content he would have missed.
Of course, sometimes it's fun to create or display content that can be followed at time, which is not really news after the fact. But with Periscope, you have a choice. While the focus is mainly on live streaming video, Periscope allows you to record video to be viewed later. Although the videos uploaded on the servers of the company will annoy more than one user, know that it is possible to cancel the request by clicking quickly on the progress of the upload bar. Unfortunately, at the present time should perform this operation for each recovery.
Follow someone on Periscope and you will get a push notification when it wills a live stream. You want to let them know what you think of the video, or suggest changing the angle of the camera? Your comments will appear in real time.
Another unique feature of Periscope is the addition of a "heart" icon. At any time, users can rely on it and send a heart that will be visible on the flow by all users. This can be done again and again as a way to show to broadcasters that viewers appreciate the flow.
Periscope: the death of Meerkat?
If Meerkat has a step ahead, a large number of users and a new investor in venture capital that could help the company to expand, the company is now in competition with Twitter. In other words, it could be complicated for the platform since Periscope has almost everything that made Meerkat successful. As the folks behind the image sharing service TwitPic can attest, building a business that relies on Twitter can be risky.
The good news for users is that the alternative of Twitter for Meerkat is good enough. Periscope allows anyone to get a smartphone and begin broadcasting a live video while sharing this event with users through a link on Twitter. Want to attend a live concert, see a discussion at a conference, watching an athlete during his warm-up, or anything else? Just watch links and voila.
Obviously, the live video is not something new. Skype and other messaging applications have enabled people to make video calls in a long time. However, services such as Periscope and Meerkat do make a difference, allowing you to broadcast an event to anyone.
For its launch, the Periscope application is only available for iOS, but search Twitter for periscope.tv can be performed in any web browser.