More than 14 million of the devices were installed during the first 24 hours of its launch the latest version of the operating system from Microsoft, Windows 10. A vice president of Windows Yusuf Medhi said in the blog of the company is an "unprecedented demand".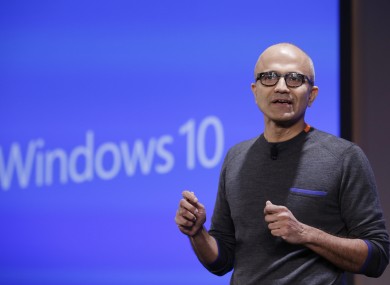 The launch of the latest update of Microsoft flagship program is being carried out in stages. The first that have agreed to the new version are the people who registered for the Windows Insider plan and already 'reserved' a copy several weeks ago.
Microsoft seeks with this latest update to remain relevant in the world of mobile devices controlled by Apple and Google. The technology company offered the update for free in order to achieve 1,000 million users of Windows 10 in the next two years.
New functions and programs
Among its functions is the new Edge browser and the desktop version of Cortana, the wizard equivalent of Google Now and Siri, Apple's voice. Windows 10 reintroduces the start menu through which users can access the applications and functions they use most and which had disappeared in the previous update of the operating system, the unpopular Windows 8.
Windows 10 also provides the option to reorganize and resize icons. It also offers users the option to access their devices using facial recognition, iris or fingerprint, thereby avoiding having to enter passwords.
Microsoft said in April that it expects to enter around 15 billion dollars (13,693 million euro) this year from the sale of Windows. The company collects fees from computer manufacturers to install Windows on their new devices and also gets revenue by selling its software to large companies and organizations.
According to data released in April, revenue from the sale of Windows to consumers usually about one third of the total income of the company, which represents between 4,000 to 5,000 million dollars (3651-4564000 euro), between 4%-5% of total company revenue in the 12 months that ended June 30.